SEO Toolbox: 5 Best Free SEO Tools To Use
The world of digital marketing has changed drastically over the years, and, it continues to change daily.
In fact, according to this article by Search Engine Land, Google made 4,500 changes to its search algorithm in 2020 alone. That was already 2 years ago!
As we head into 2023, not only have search engines continued to evolve on a daily basis, but user search trends have changed drastically too.
Gone are the days when spending a couple of hours per week on your WordPress site and social media will cut it.
You need a far more robust and scalable SEO plan that has your target audience as the primary objective.
SEO Statistical Trends for 2023
Ahrefs recently posted a great article on SEO statistics and the numbers should give you an idea of the level of SEO tools you need to have at hand.
Here is a summary of some of the top SEO stats from the Ahrefs article mentioned above:
Understanding the Type of Tools You Need
There are thousands of good SEO tools to help you get great results for your site, but knowing which ones to use is key. There is a lot of 'noise' out there too.
In this piece, we will be breaking down the SEO toolbox based on the stage of the SEO campaign. for example, on-page SEO requires specific types of tools that serve a purpose compared to the tools you would need for link building.
The point is to test a lot of different tools but settle on a toolbox that provides you with the best insights for the tasks that you are doing. Free or not free – it doesn't matter if it's producing the desired results.
You should also be trying new tools and always be aware of updates or new releases in order to stay ahead of the game.
Google Search Console
Google Search Console, GSC for short is a free service provided by Google to help you monitor and maintain your website. Search Console used to be known as 'Google Webmaster Tools'.
This tool is an excellent one to use for both in-depth technical audits and brief site checks that are suitable for beginners.
Apart from using GSC to monitor for any SEO issues, many people use it to monitor and report on organic keyword metrics. I personally use separate keyword tools when it comes to keyword research, such as Ahrefs.
However, GSC is awesome for checking organic click-through rates and impressions in order to make better content decisions from there.
Google Search Console allows you to receive any important notifications about your site and its performance. This tool is also the ultimate way to understand how Google sees your website.

Google search console performance view
Common things to look for in Google Search Console:
Confirm that Google can crawl and access your website

Get notified of broken links

Submit and test XML sitemaps

Offers keyword and ranking insights

View total impressions, clicks, and over organic click-through rates (CTR) and crawler stats

Fix indexing problems and request re-indexing of new or updated content

Troubleshoot issues for AMP, mobile usability, structured data or redirects

Troubleshoot any SEO site issues or drops in organic traffic

Conduct SEO audits
Learn how to use Google Search Console to audit your dental website
Google Analytics
Google Analytics certainly deserves to be the first on this list of best SEO tools. Every digital marketer, aiming at a higher number of clicks and conversions, should indispensably use this website SEO checker created by the search engine giant itself.
It becomes one of the best SEO tools for its sheer capability to
provide a massive collection of data.
It allows you to check how many people clicked on a specific webpage, how long did they stay there, how specific keywords perform, and location demographics to name a few.
When you use Google Analytics, you are likely to get in-depth information about your website's performance—something that can help you devise the best content strategy.
It provides the simplest way to find out what website elements work and what do not work for you. It's a free SEO tool, meaning you don't have to shell out a whopping sum to enjoy its features.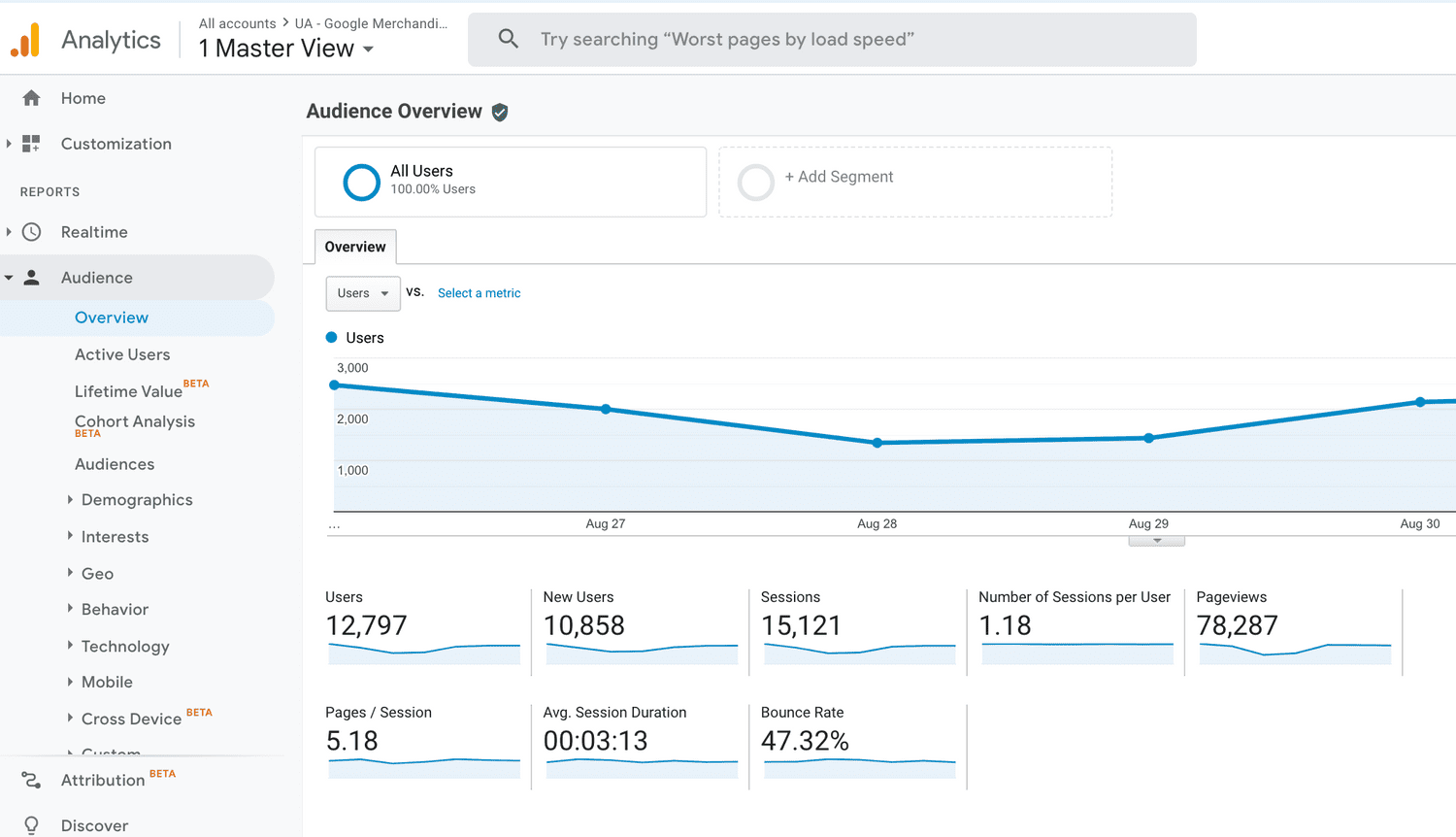 Example of reporting metrics in Google Analytics
SEMrush
The second on the list of best SEO tools is SEMrush. If you know the importance of
using the right keywords in your website content, then you will value this
keyword research tool like nothing else.
Within the organic traffic section of SEMrush, you can easily view and track the position of your keywords in the SERPs, the traffic patterns over a year, and the URLs to where your keywords drive traffic.
The SEO tool also allows you to find your competitor's keywords, and how to leverage their content for your benefit.
SEMrush is a popular tool that brings all the information you need regarding your SEO strategy. Many SEO marketers find the pricing a bit steep.
Backlinko website metrics showed in SEMrush organic search
Answer the Public
When we talk about search queries, it's all about asking questions. People look for specific information, which is why they type in their questions in Google or any other search engine.
Content marketing should be focused on providing a solution to a common problem or answering a question directly. One of the trusted tools to add to your toolbox for this purpose is called Answer the Public.
Answer the Public is well positioned toward content marketers. You can leverage this tool to fetch popular search queries after typing in a keyword.
It gives you a clear graphic of all the questions that people ask when they use that keyword. As such, you get valuable insights into the desires and concerns of your audience and create well-targeted content pieces.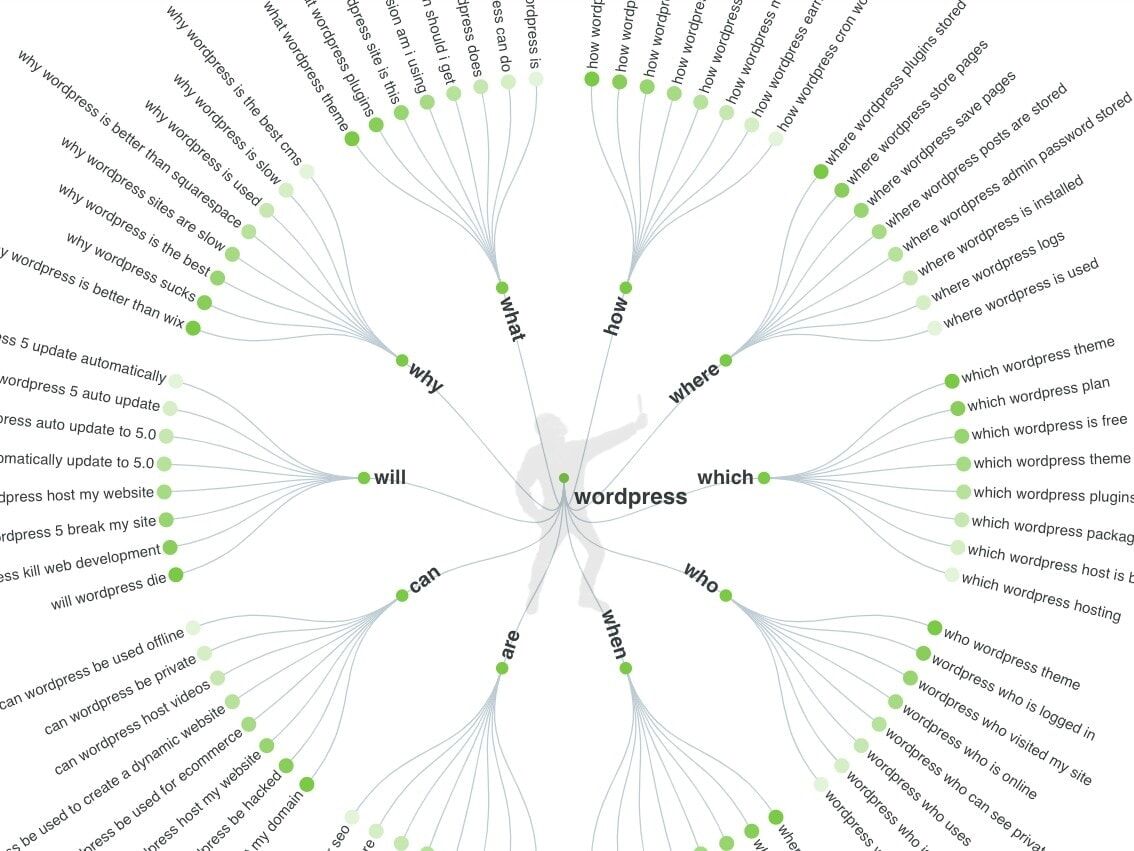 Finding keyword and question ideas with Answer The Public
Google Page Speed Insights
Google Page Speed Insights is a free speed testing tool that provides you with a wealth of information about your website speed performance as well as recommendations to improve.
Page Speed Insights measures and checks how quickly all the visible elements are loaded on the screen.
It's as simple as pasting your website address in the URL bar and clicking on 'analyze'. In real-time, PSI will pull a large number of performance metrics and performance data relating to speed, efficiency, and overall load time.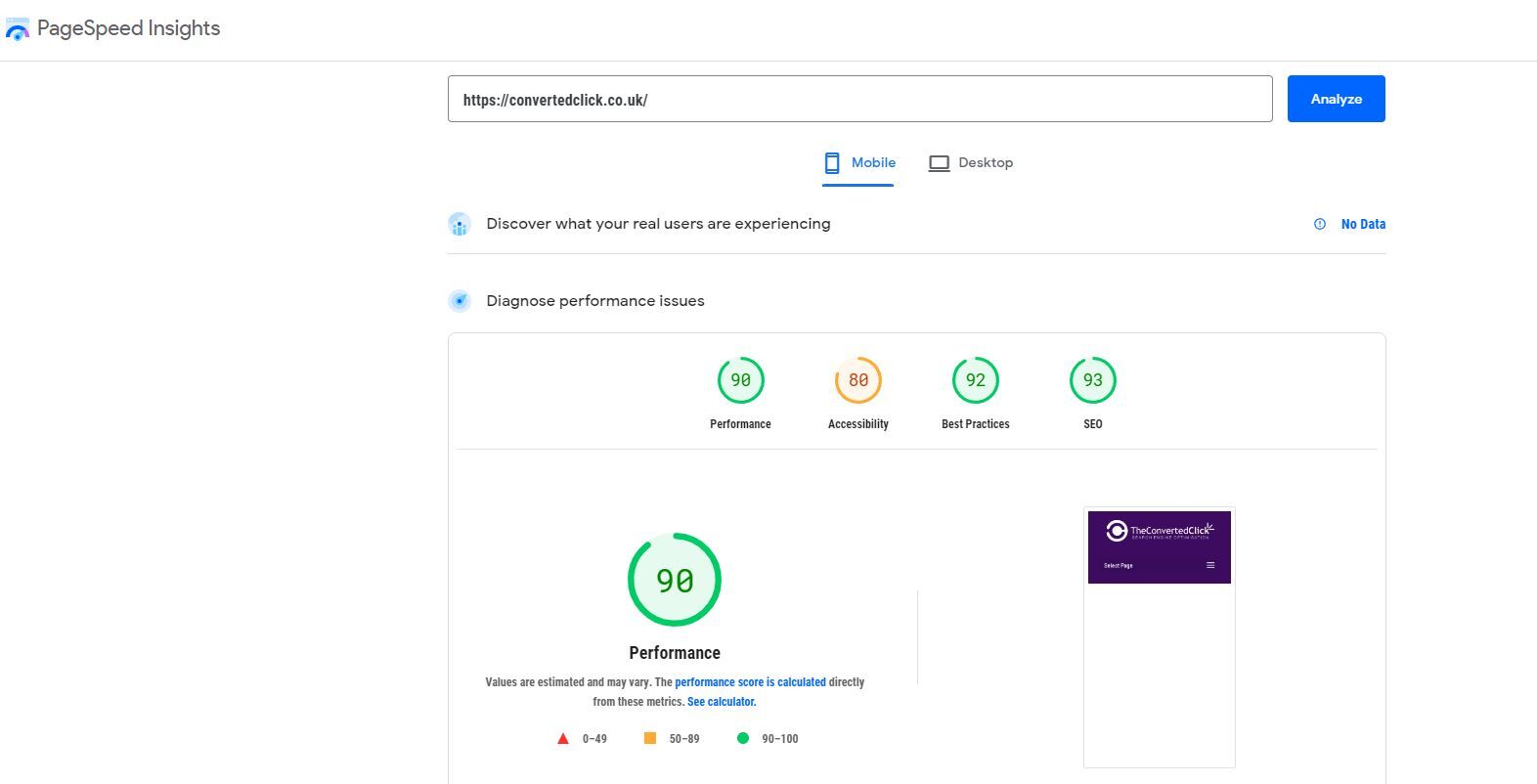 Example of Google Page Speed Insights speed test results
Woorank
Being a nifty website SEO checker, Woorank deserves to be on the list of the best SEO tools available to digital marketers. It's simple to use and aims to improve
the SEO of your website.
It does so by creating an SEO score and a highly
actionable list called the "Marketing Checklist." This list is all you need for
fixing any issues found on your website's SEO.
This is different from most other free SEO tools because it comes with a pane for social sharing. You can find a range of information on this page, such as the number of likes, comments, shares, bookmarks, and backlinks, your website has got across social networks.
You can also find a dedicated mobile section that provides useful information on the performance of your web pages on mobile devices.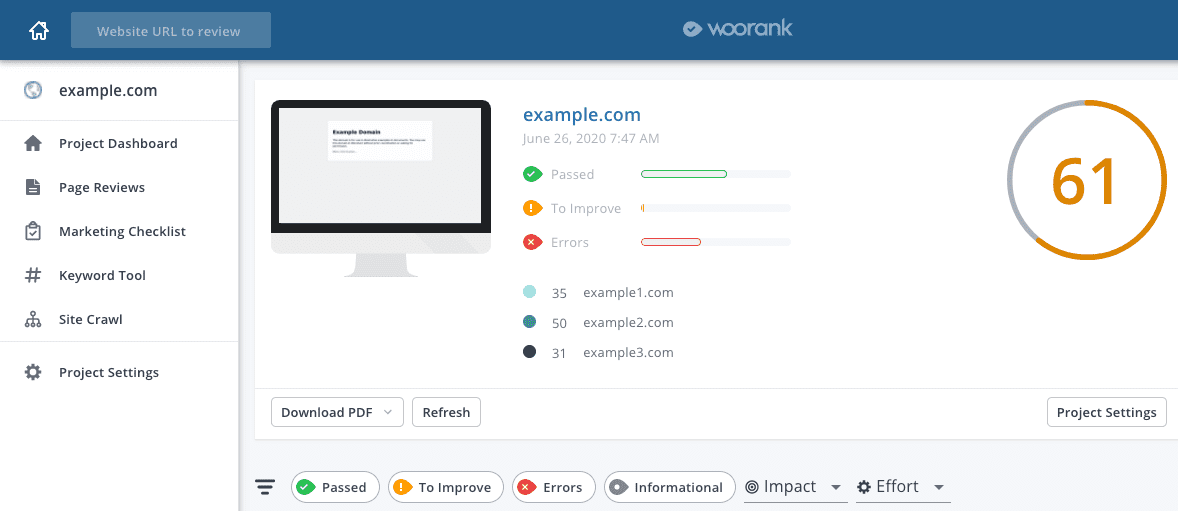 Ubersuggest
Last, but certainly not least, there's Neil Patel's Ubersuggest which took the SEO community by storm as he released this tool as a free tool.
There is now a premium version of the tool which gives you more options in order to see more search results, keyword suggestions, the number of keywords to track, and much more.
Ubersuggest is counted among the best SEO tools. It leverages Google's Keyword Planner tool to derive data that lets you come up with different keyword ideas.
You can also find valuable data related to each keyword, such as the average cost per click (CPC), search volume, referring domains, backlinks as well as competition level.
The best feature of Ubersuggest is its smartness in filtering out certain keywords that may not interest you.
Not to forget, the updated Ubersuggest 3.0 lets you get domain metrics by simply putting in the URLs.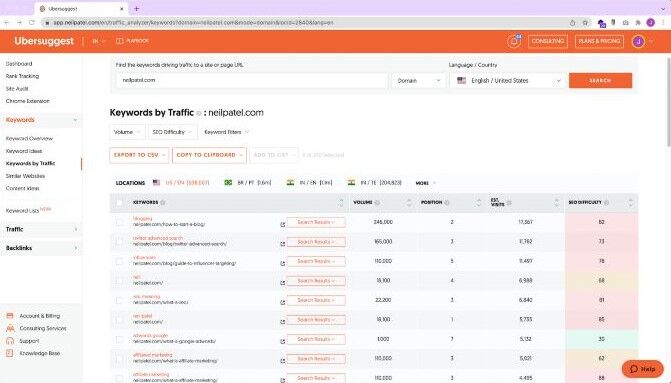 Conclusion
Whether you are starting out in SEO or a seasoned pro, there will always be things that you still need to improve.
Therefore it is important to stay up to date with SEO and digital trends and test new tools that come out. It is also good to touch base with your peers and find out what type of software they are using in their SEO toolbox too.
Read more about our SEO Sprint Framework.