Link Building for Healthcare: The Importance of High-Quality Backlinks for Medical Websites
One of the key factors in the success of any website is its ability to rank well in search engine results pages (SERPs). This is particularly important for healthcare websites, as people often turn to the internet for information about medical conditions, treatments, and health providers.
One effective way to improve a healthcare website's search engine ranking is through link building, or the process of acquiring backlinks from other websites.
Why is link-building important for healthcare websites?
Backlinks, or links from other websites to a given page, are one of the key factors that search engines use to determine the relevance and authority of a website.
The more high-quality backlinks a healthcare website has, the more likely it is to rank well in SERPs for relevant keywords. This is because search engines view backlinks as a vote of confidence in the content of a website.
In addition to improving search engine rankings, backlinks can also drive traffic to a healthcare website. When other websites link to a healthcare website, it increases the visibility of the site and makes it more likely that people will visit it.
This can lead to an increase in patients and clients for healthcare providers, as well as a greater understanding of medical conditions and treatments for those seeking information.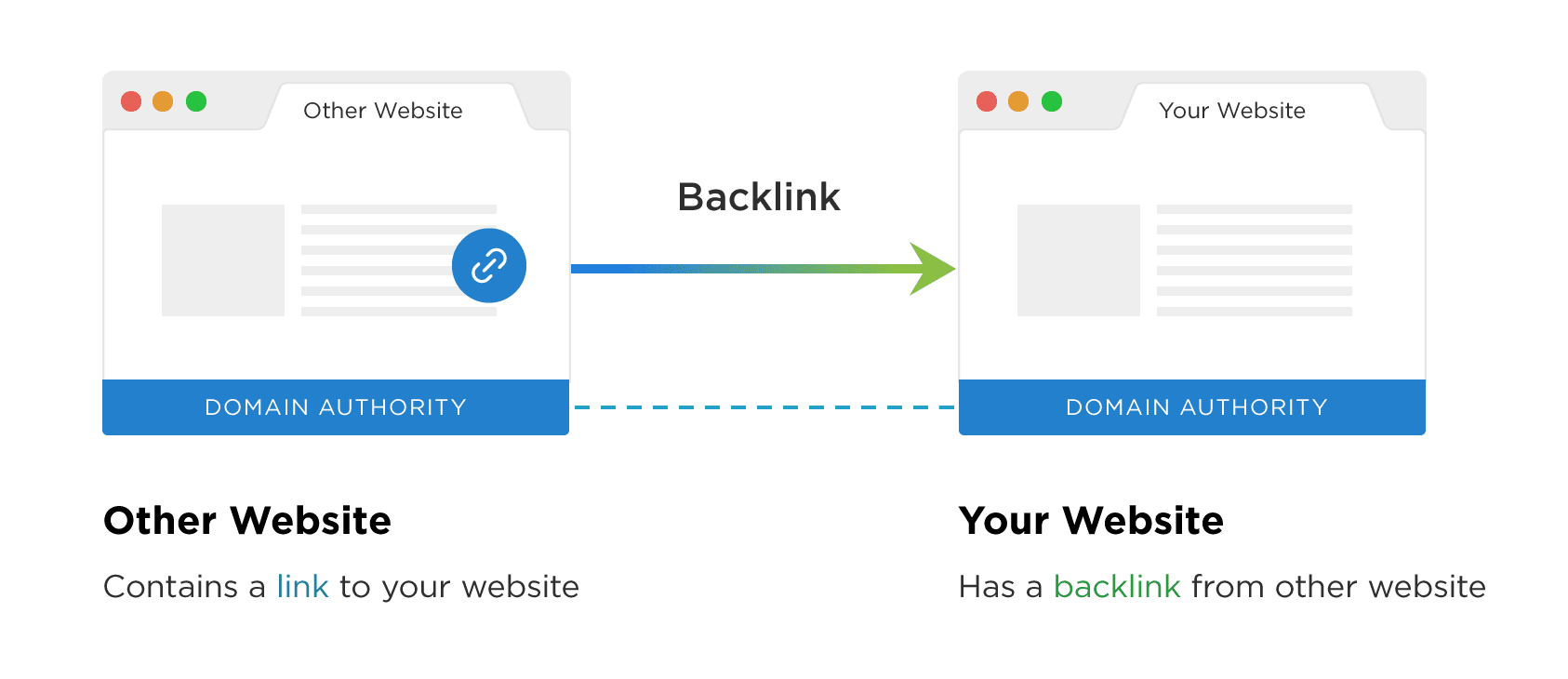 Example of how a backlink works (image courtesy of Ahrefs.com)
How to build high-quality backlinks for a healthcare website
There are several strategies that healthcare websites can use to build high-quality backlinks. Here are a few examples:
HARO

HARO, or Help a Reporter Out, is a service that connects journalists and bloggers with sources who can provide expert information and insights for their articles. The service works by sending out daily emails to its subscribers, which include requests for information from journalists and bloggers.
Subscribers who are interested in providing information for a particular request can respond directly to the journalist or blogger through email. The journalist or blogger can then review the responses and select the most relevant and useful ones to include in their article.
HARO is a valuable resource for both journalists and sources. Journalists can quickly and easily find high-quality information and insights for their articles, while sources can gain exposure and recognition for their expertise. Overall, HARO helps to facilitate the creation of informative and engaging content for readers.
Guest Posting
Guest posting refers to the practice of writing and publishing an article on someone else's website or blog. This is typically done to gain exposure and recognition for the writer and their work, as well as to build relationships with other bloggers and website owners in the same or a related industry.
To write a guest post, the writer must first identify a website or blog that accepts guest contributions and aligns with their own content and audience. They can then pitch an article idea to the website owner or editor, who will decide whether to accept the article for publication.
Once the article has been accepted, the writer will typically be given a deadline for submitting the final piece. The article should be well-written, informative, and engaging, and should align with the website or blog's content and audience. The writer may also be required to include a short bio and a link to their own website or blog.
After the article has been published, the writer can promote it on their own social media channels and website to gain exposure and drive traffic back to the guest post. This can help to build relationships with the website owner and their audience, and can also lead to additional opportunities for guest posting and collaboration.
Broken Link Building
Broken link building is a technique used by some SEOs and digital marketers to improve the quality and relevance of a website's backlinks. This technique involves identifying broken links on other websites and then contacting the website owner to inform them of the broken link and suggest a replacement link to one of the pages on the SEO's or marketer's own website.
The idea behind broken link building is that the website owner will appreciate being notified of the broken link and will be happy to replace it with a working link to a relevant and useful page on the SEO's or marketer's website. This can help to improve the website's search engine rankings and drive more traffic to its pages.
To effectively use broken link building, the SEO or marketer must first identify broken links on other websites. This can be done using a tool that crawls the web and identifies broken links, or by manually checking the links on relevant websites.
Once broken links have been identified, the SEO or marketer can contact the website owner and inform them of the broken link. They can then suggest a replacement link to a relevant and high-quality page on their own website. It is important to approach this process in a polite and professional manner, and to provide value to the website owner by suggesting a useful replacement link.
Overall, broken link building can be a effective technique for improving a website's backlinks and search engine rankings, but it should be used carefully and ethically.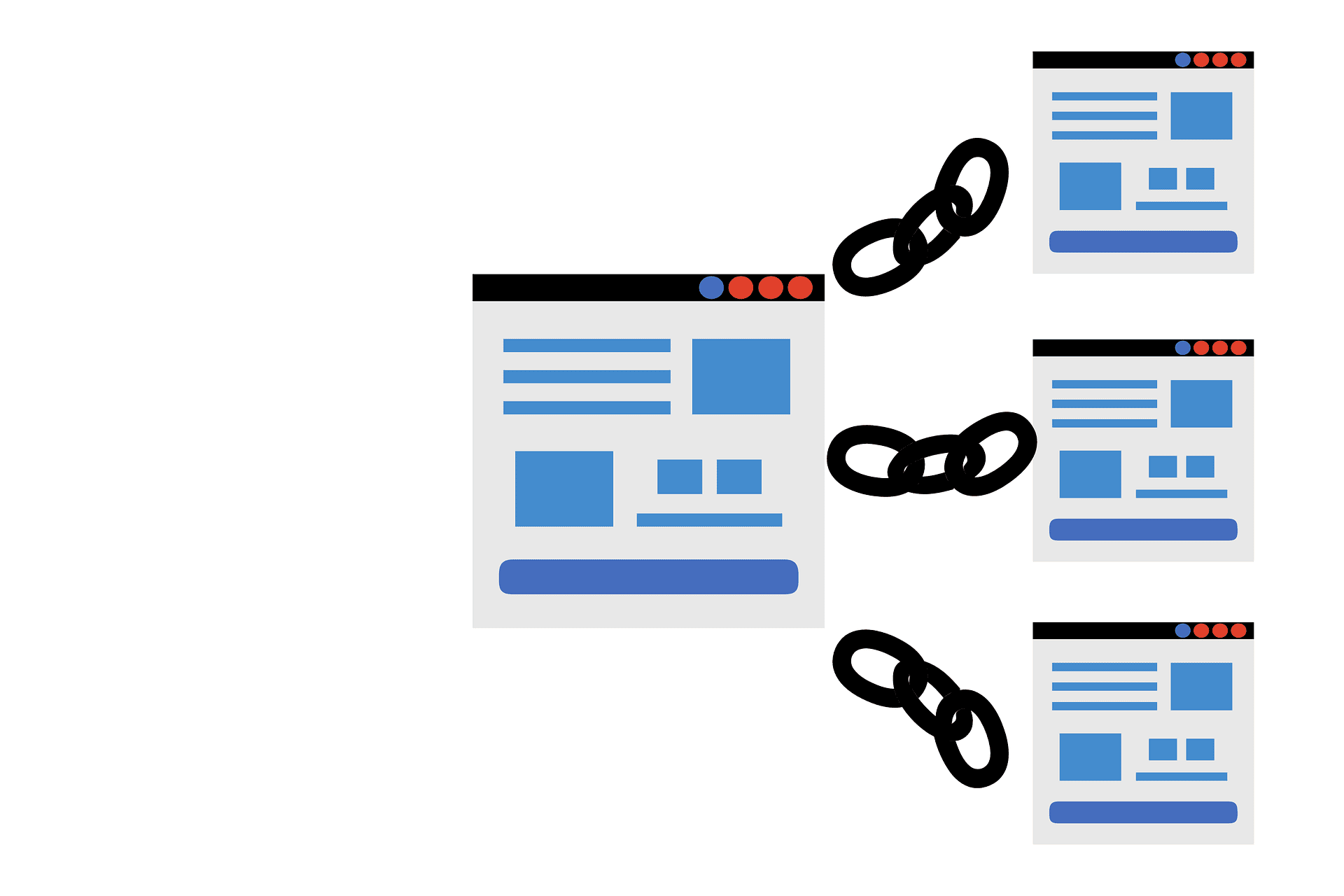 Avoiding Google Link Penalties
Link building can easily be manipulated due to the vast amount of negative tactics that exist for acquiring links.
However, Google is too clever for this and your site can be heavily penalised.
Enter the Google Penguin Update
The Google Penguin penalty is a backlink penalty inflicted on websites that violate Google's guidelines on backlinks. Google Penguin is a search algorithm that was designed to identify websites that engage in so-called "black hat" link-building practices.
These practices include buying backlinks, participating in link schemes, and using other tactics to manipulate search engine rankings.
According to this article by Search Engine Journal:
'In 2012, Google officially launched the "webspam algorithm update," which specifically targeted link spam and manipulative link-building practices.
The webspam algorithm later became known (officially) as the Penguin algorithm update via a tweet from Matt Cutts, who was then head of the Google webspam team.'
If a website is found to be using such tactics, Google may impose a backlink penalty on it. This penalty can have a significant negative impact on the website's search engine rankings, resulting in lower visibility and fewer visitors. Sometimes, the website may even be removed from Google's search results altogether.
To avoid the Google backlink penalty, website owners should focus on building high-quality backlinks from reputable websites.
This can be done by creating valuable and engaging content that other websites will want to link to, as well as by participating in industry-related forums and discussions.
It is also important to avoid engaging in any practices that violate Google's guidelines on backlinks.

Example of google penguin link penalty impacting visibility (image courtesy of Sistrix)
Get High-Quality Links
Our link-building packages are highly effective in boosting organic visibility and website domain authority. We manually source, vet, and negotiate with publishers on your behalf to get you authority placements.
Our link-building yields results.
Contact Us to discuss link-building for your medical practice below: