It's an unfortunate truth that Twitter isn't what it once was.
By the first quarter of 2015, the social media site had grown to 302 million users, and while the number of people regularly using the site today aren't too far off that, growth has stagnated over the past five years and the quality of content on Twitter has changed somewhat.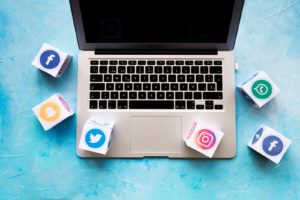 It's no longer the go-to chic social networking site of up-and-coming tech start-ups and high-end luxury brands – but that doesn't mean its fallen into irrelevancy just yet; Twitter marketing still has a valuable place in a successful digital marketing strategy.
Is Twitter declining in popularity?
Without a doubt, yes.
To be clear, though, Twitter is still used by millions of people around the world. In Q4 2018, Twitter had over 320 million active users, the lowest user figure on the site for two years.
By 2020, Twitter has changed their criteria and now count 145 million monetizable daily active users; this number isn't just users, but those users who are active enough on Twitter to see ads and bring in revenue to the site.
This is actually an increase of 17% on Q3 of 2017, which might indicate that Twitter is seeing a small resurgence in popularity, though it's important to note that in comparison, Instagram has reported having over 500 million daily users.
However, if we assess Twitter by another metric – daily tweets – we can see a fall of over 200,000 Tweets per day between Twitter's peak in 2014 and 2018.
Twitter use is changing!
The relationship between these two statistics can be seen as an illustration of the changing landscape of Twitter.
In 2014, Twitter was largely a tool for communication and networking between individuals and companies, whereas in 2020 it is more often used as a source of news and debate; this was already the case in 2017, when 74% of Twitter users reported using the site for their daily news fix.
Because Twitter is a social networking site which basically consists of user-generated content, this change in use has a huge impact on what Twitter essentially offers.
An uptick in users, but a fall in daily tweets, imply that more and more people are using twitter to read and retweet, but not take an active part in conversations.
While this might not sound problematic at first, it is for a social site which relies on users taking part to maintain a strong, varied content base.
Can Twitter still be an effective way to market for UK businesses?
Just because growth on Twitter is slowing, this doesn't mean that it's not still relevant in 2020.
In fact, despite stagnating user numbers, Twitter advertising engagement was up 23% in Q3 2019. With millions of users around the world – and 14.1 million from the UK alone – Twitter is a huge audience that shouldn't be ignored.
What's important now is that Twitter doesn't make up your entire digital marketing strategy; it should simply be one aspect of a strategy which targets a range of social media platforms and websites, including both Twitter and platforms seeing more growth like Facebook and Instagram.
A lot of content can be cross-posted on various social networks, so creating and maintaining a Twitter account to increase your brand's presence among Twitter users doesn't have to mean creating a boatload of new content; it's just another avenue of communication with potential customers to manage, and the more of these you leave open, the better.
Twitter's design also makes it a convenient platform for consumers to get in touch with companies directly, and it remains a popular method of B2C communication in 2020.
While marketers must always keep an eye to the future, even somewhat outdated social media platforms offer high-value marketing opportunities; ultimately, for the small amount of work that it takes to set up and maintain an active Twitter account, a reach of 14 million UK consumers isn't bad going.
Share on twitter Share on linkedin